Riake Resort & Villa has the largest beach on the island 20 km of white sand
Leave your world behind.. Discover ours
The essence of Sainte Marie insland
Spoil yourself. You deserv it!
Don't hesitate... Simply enjoy!
Hotel Island Sainte Marie in Madagascar
Located in the North-East of Sainte Marie, in Madagascar, the Riake Resort & Villa is a welcoming, unique and original structure, in the heart of a luxuriant nature, with a major asset 20 km of white sandy beach and sun overlooking the front of each bungalow. The Riake Resort & Villa combines nature, comfort and luxury in harmony with its natural environment. Facing the Indian Ocean, the Riake benefits from the most pleasant climate of the island with a light breeze that brings you freshness and protects you from mosquitoes.
Opened in August 2011, it is the ideal place to spend a relaxing holiday and outdoor activities, while getting to know the local people and customs.
The Riake Resort & Villa: The number one charming destination in Sainte Marie.
Away from the tourist areas, set off on an authentic journey, in contact with the locals in an exceptional setting for a total change of scenery. A stay in a unique environment, with a deserted white sandy beach stretching as far as the eye can see…
Welcome to the Riake Resort & Villa, a little piece of paradise to discover…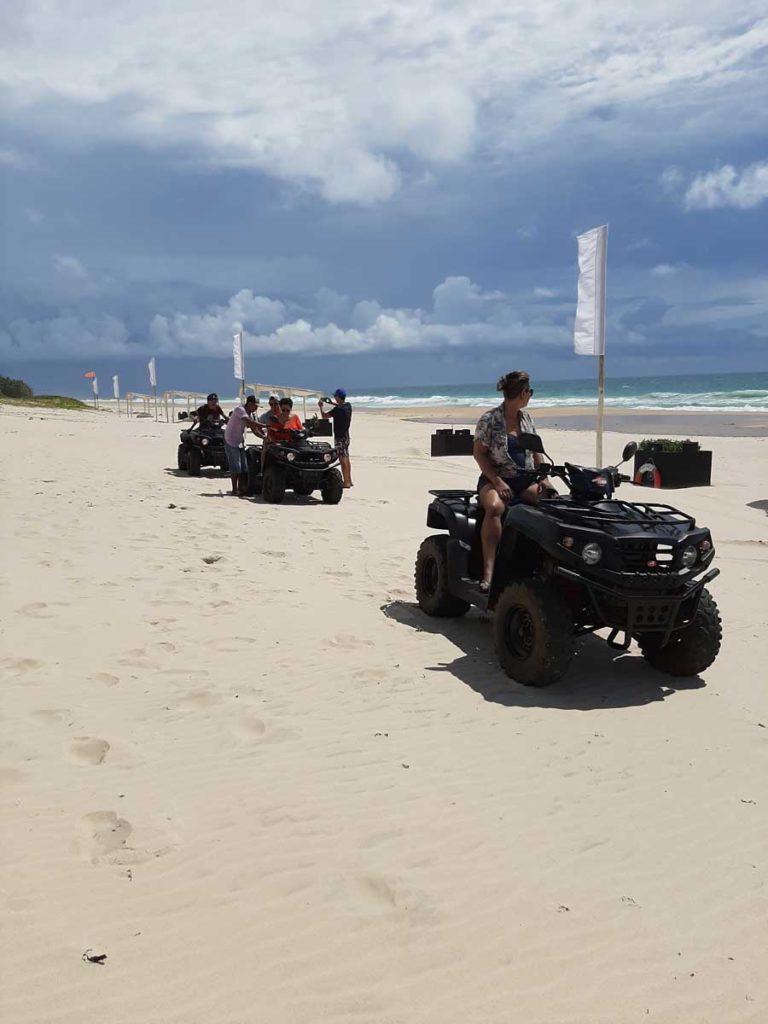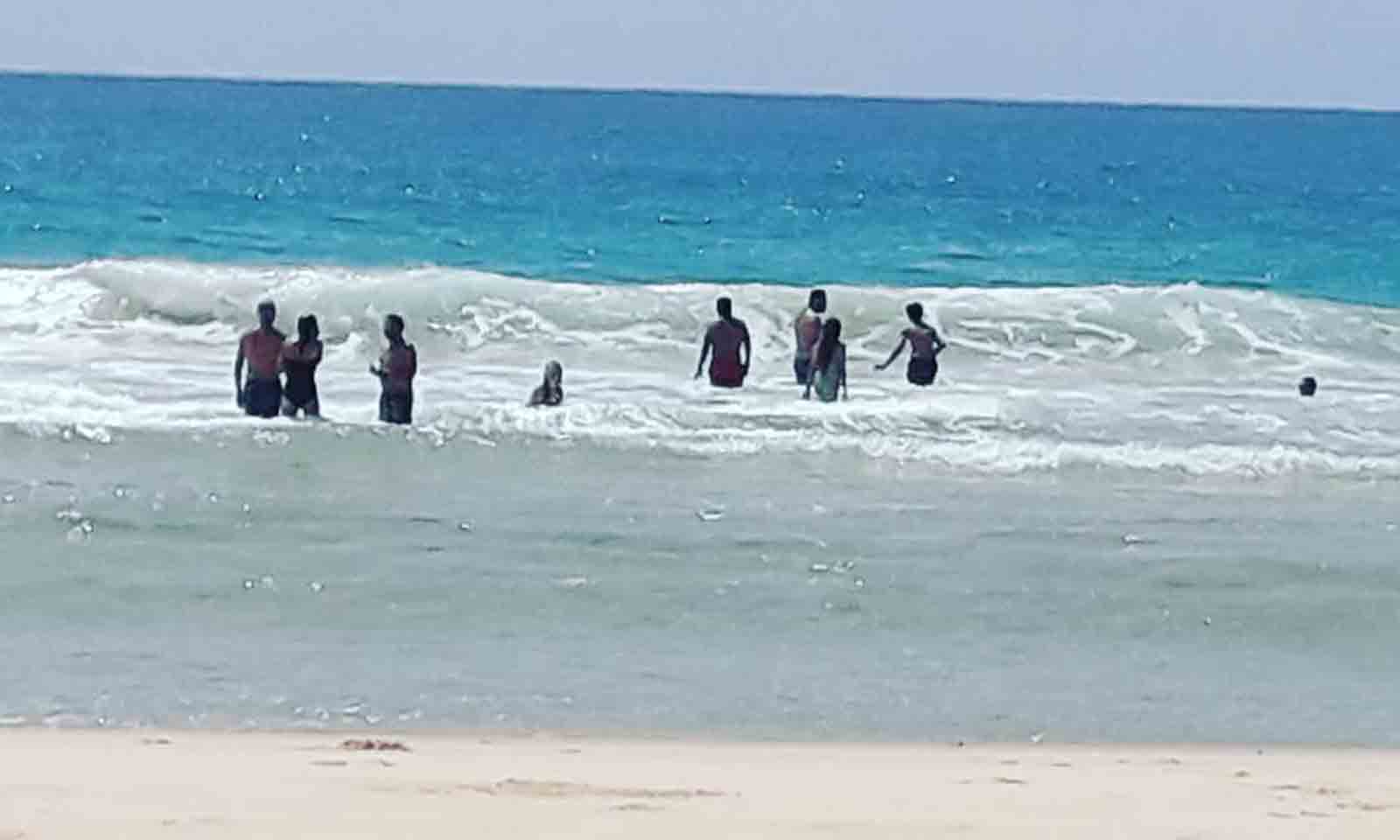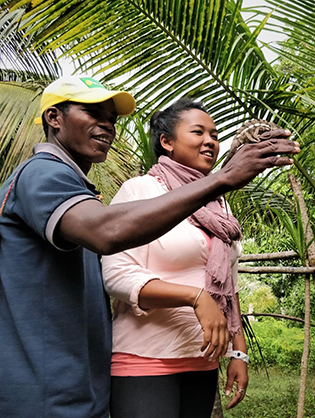 Ecolodge Riake Resort & Villa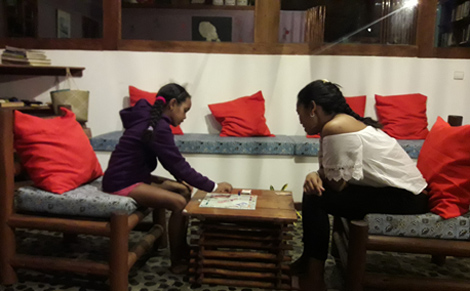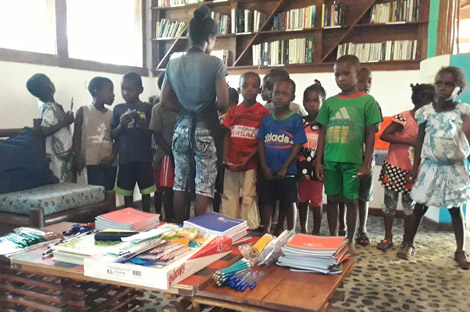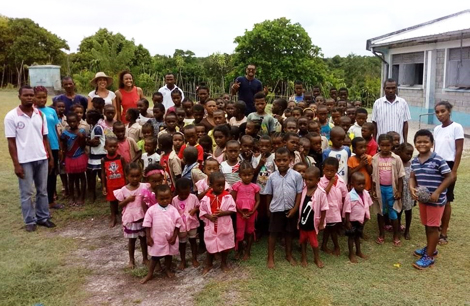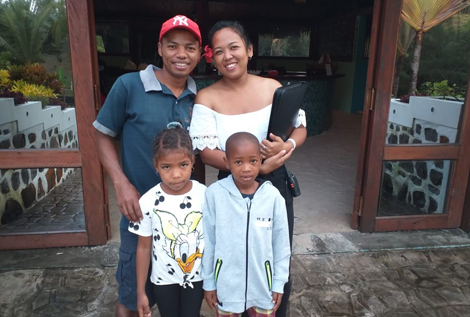 Ecolodge Riake Resort & Villa
Island Sainte Marie, Nosy Boraha, Madagascar
The Riake Resort & Villa hotel on Sainte Marie Island in Madagascar, is a boutique hotel, because in addition to being an ecolodge which finances the schooling of the children of the village thanks to the stay of its customers, it is also a charming hotel on a 
human scale endowed with a very particular atmosphere unique on the island! Get out of conventional tourism and discover the authentic life of a village of fishermen, Malagasy sculptors. Discover a different way of life, rhythm, culture, religion and traditions.
Ecolodge Riake Resort & Villa
Island Sainte Marie, Nosy Boraha, Madagascar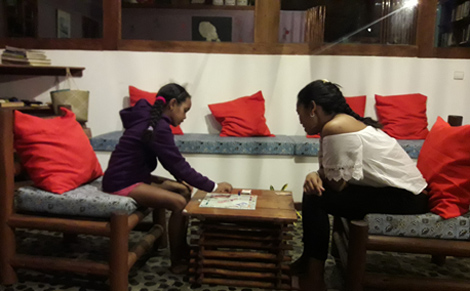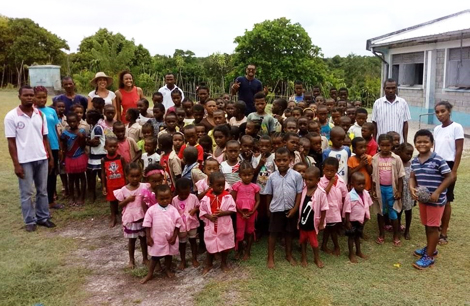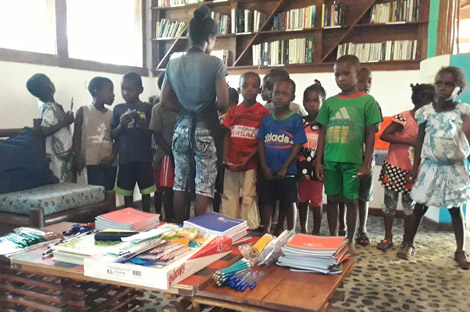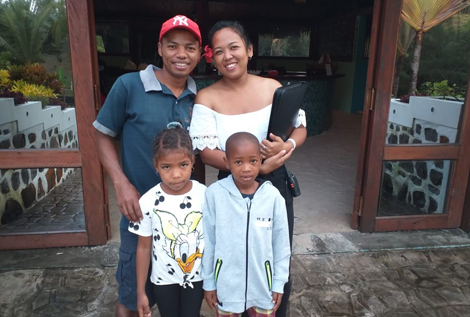 Tropical elegance in a wild paradise
Sainte Marie Island has been beautifully sculpted by nature. All it took was a hotel designed in simplicity and in perfect harmony with its environment.
Ecolodge Riake resort & villa
Timeless Memories
The Riake Resort & Villa, a tropical oasis, is without a doubt a destination apart; one of those destinations that make their way into your wildest dreams and that you will never forget. The topaz-colored waters along palm-fringed beaches provide the backdrop for exceptional signature experiences. These authentic moments have the ability to exalt the soul and turn into memories as precious as they are memorable.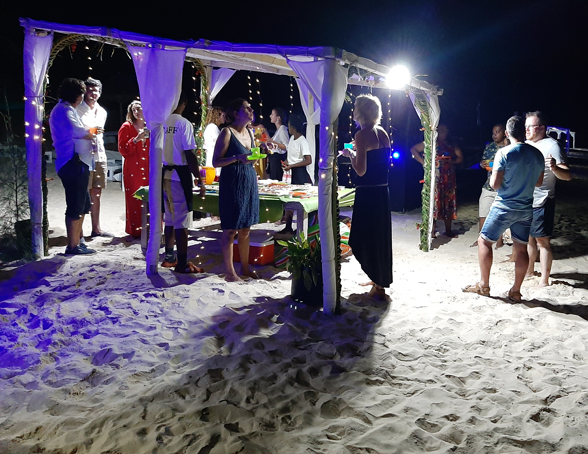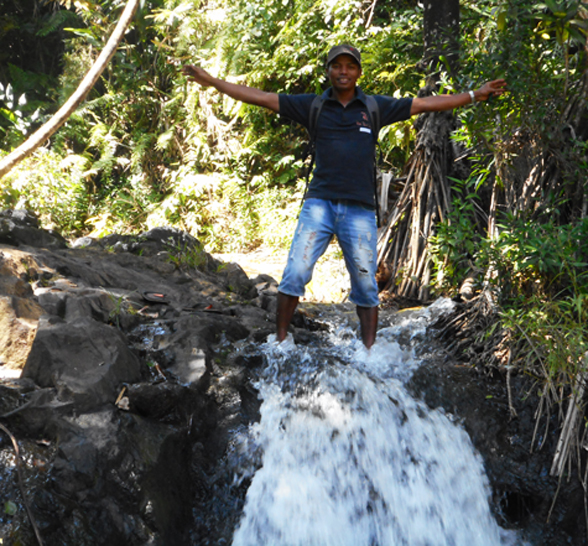 Why choose us?
– The only ecolodge on Sainte Marie Island with 20 km of private white sand beach.
– Authenticity
– All Bungalows and Villas have sea view
– A team available and attentive
– The best quality/price
– Variety of excursions offered
– Safe from mosquitoes
– For sustainable tourism
– Fresh and homemade products at the Restaurant
– Security at the hotel
Contact us – Request direct Availability
During a Riake Resort stay, every moment must be extraordinary. That's why a practical Whatsapp service has been set up to enable you to make any special requests or reservations in advance. This way, when you arrive, everything is ready as you requested!
GPS - Coordinates
Latitude: 16°51'46.8″S
Longitude: 49°57'07.4″E