For a Responsible Tourism
Preserving this haven of peace and extraordinary nature is our daily priority.
Our actions to preserve nature
Raising the awareness of our guests
To preserve nature, the important thing is to know it well. Starting from our hotel, we organize various hikes that allow you to discover the cultural and ecological components and the great biodiversity of Sainte Marie Island.
Building
All infrastructures blend into the landscape. We used local materials. The Bungalows and Villas benefit from natural ventilation inspired by Malagasy know-how.
Energy Management
All the structures were built with a concern for natural light and ventilation in a way that complements the environment.
We use energy saving lamps.
All Bungalows and Villas are equipped with solar lamps in the bedroom and bathroom.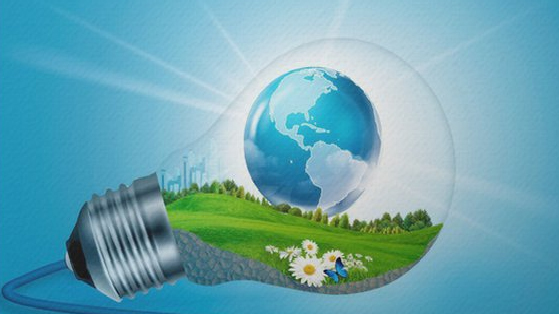 As Madagascar is not equipped to treat waste such as batteries or sprays, please keep them with you and throw them away when you return from your trip. We also invite you to participate in the protection of the environment by bringing back with you the used batteries that we have collected in the surrounding villages. They are available in a box at the reception desk.
Water management
       O
ur water needs and its use were also carefully considered in the design. The showers and washbasins are equipped with mixer taps.
During the stay, we invite our guests to change towels when necessary, in order to reduce the use of environmentally harmful detergents.
Wastewater is treated by septic tanks without the addition of chemicals or synthetic products.
Waste Management
We would like to inform you that the hotel is equipped with a waste recycling system: biodegradable waste (food, paper, etc.) is used for composting. Plastic and aluminium cans, plastic packaging, plastic and glass bottles are recovered and then re-distributed to the people of the surrounding village so that they can reuse them for their daily use. In order to facilitate the collection of this waste, you will find a basket in each bungalow and garbage bins in the establishment. This also aims to maintain the healthiness of the premises.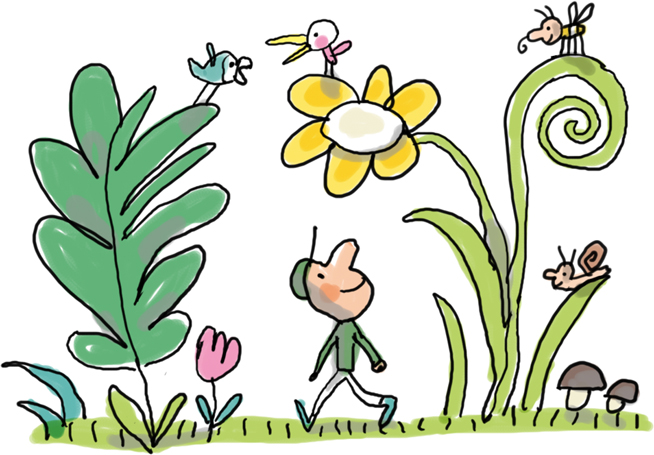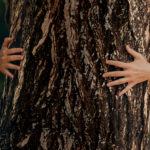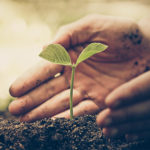 Integrating the local population and moving forward together
95% of our staff are from the surrounding villages.
We participate in the local economy by choosing to buy locally (equipment, fruit and vegetables, handicrafts…) and by favouring short tours.
We also work with the primary school of Ambohidena to allow the children to be inculcated, educated this with a close collaboration with the school director, we collect donations to help materially and financially the school because despite our collaboration it is always very difficult for the children because their family situation can be a brake to their education and evolution.
We have developed many hikes in order to meet the population and the school.
We strongly encourage our customers to go directly to the producers to buy Malagasy products such as vanilla, cloves, wild honey or cinnamon and also to go against the children and to contest by themselves the situation in which they live.
We organize actions with the schools of Sahasifotra and Ambohidena (especially at the beginning of the school year with the distribution of school supplies; to promote sporting events …).
Our restaurant: fresh produce!
In order to guarantee the freshness and quality of our dishes, our menu varies every day according to the products brought back by the villagers. We source our fish from local fishermen; our fruit and vegetables come from the surrounding villages.
The bread is homemade and baked in our wood-fired oven.
Between Good Neighbours...
Childhood knows no barriers… and getting to know the other person during a day rich in exchanges, that's what makes it enjoyable!
Imagine yourself and your children gathered with local children around a play on the beach. An opportunity to get to know each other, share and get closer to each other. If travel forms the youth, encounters open up new horizons and the brotherhood of a good neighborhood.
Contact us – Request direct Availability
During a Riake Resort stay, every moment must be extraordinary. That's why a practical Whatsapp service has been set up to enable you to make any special requests or reservations in advance. This way, when you arrive, everything is ready as you requested!
GPS - Coordinates
Latitude: 16°51'46.8″S
Longitude: 49°57'07.4″E