I
n February 2005, Maurizio, now manager of the establishment, came to Sainte Marie on holiday. He went to discover the island by motorbike and fell under the charm of the wide beach facing the Indian Ocean and the surrounding forest. To share the magic of the place, he wanted to create a hotel complex in this 3-hectare estate. At the age of 32, he left everything and embarked on this great adventure.
The construction lasted 5 years mainly due to the difficulty of supplies and transport. Indeed, ensuring the supply of materials from Antananarivo to Sahasifotra was a more than perilous and extremely long exercise.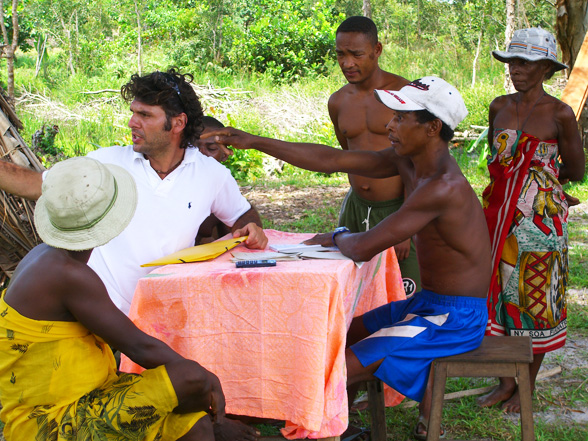 The architecture and design were thought up by Maurizio. In order to preserve nature and insert his project in the landscape, he surrounded himself with a local team to make his dream come true. Alone on the northeast coast, Maurizio has the will from the beginning of his project to integrate as much as possible the inhabitants of Sahasifotra and Ambohidena from the neighbouring villages.
In June 2011, with her experience in tourism and solidarity, Hélène joins Maurizio in Sainte Marie. She was mainly in charge of customer relations and commercial follow-up.
In August 2011, the Riake Resort & Villa opened its doors!
The name "Riake Resort & Villa" was given by Maurizio who wanted his hotel project to be as complete as possible: a Reception with library and craft shop, a Bar (the Riake Loundge), a restaurant (the Riake Lunch), 8 bungalows, 1 Villa Comfort.
The term "Riake" means "Waves" in a Malagasy dialect.
Maurizio and Hélène started the project together. At present, Hélène is leaving for professional updates in the managerial field, following the evolution of the structure and its development from afar. She also contributes to the growth of the Riake with her precious advice.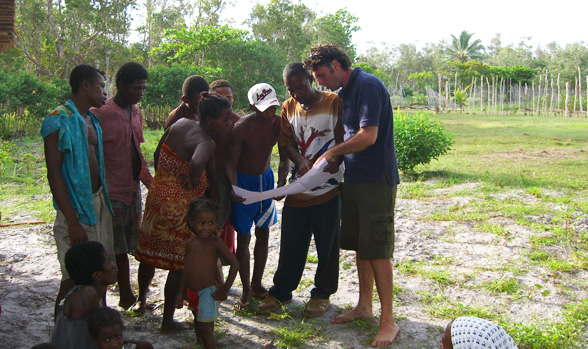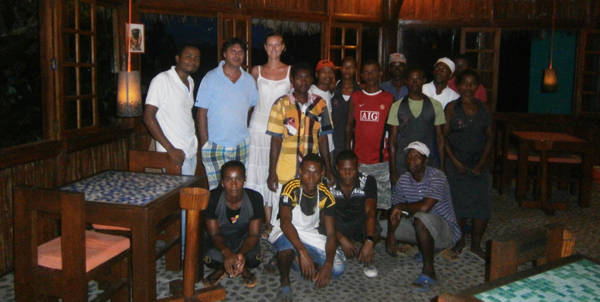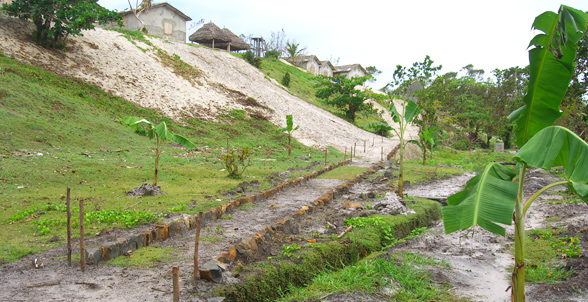 Their ambition does not stop there: two Luxury Villas are currently under construction and will be able to accommodate up to six people each. A swimming pool and a tennis court are also planned to complete this structure.
Contact us – Request direct Availability
During a Riake Resort stay, every moment must be extraordinary. That's why a practical Whatsapp service has been set up to enable you to make any special requests or reservations in advance. This way, when you arrive, everything is ready as you requested!
GPS - Coordinates
Latitude: 16°51'46.8″S
Longitude: 49°57'07.4″E