Weather & General Info on Sainte Marie Island
Month Max. / Min. (°C)
January 30° / 24°

February 30° / 24°

March 29° / 24°

April 28° / 23°

May 27° / 22°

June 25° / 21°

July 25° / 20°

August 25° / 20°

September 26° / 20°

October 27° / 21°

November 28° / 22°

December 29° / 24°
The temperature is between 20 and 30°C all year round.
The climate of Sainte Marie is of tropical type characterized by:
• a warm and tropical season from January to April
• a temperate and humid season from May to August
• a mild and dry season from September to December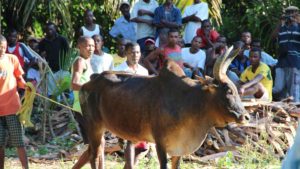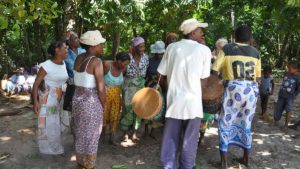 Sainte Marie has a population of 27,000, and the district capital is Ambodifotatra. It is an island with a prodigious past, the result of which is an intense linguistic and cultural crossbreeding. The Saint Marien dialect is a mixture of the dialect of the big island and French. The kindness and the welcome of the population will plunge you into a daily wonder.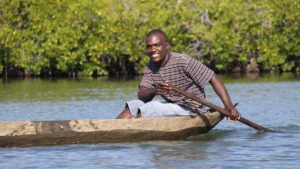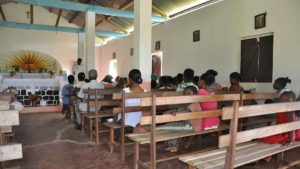 Banks:
You will find the BFV bank in Ambodifotatra city (at the port) :8h-11h 30/14h- 16h Closed on weekends. They have a VISA cash machine and do the exchange. For info there is no ATM at the airport. As far as we are concerned, you can pay for your stay in cash in Euro, Dollars, Ariary or by Visa, Mastercard and American Express.
Informations diverses:
You will find in town the tourist office, markets, a supermarket, Internet cafes, souvenir shops, Air Madagascar, pharmacies, hospital, petrol station, post office …
Electricity:
All the structures were built with a concern for natural light and ventilation in a way that complements the environment.
We use Led lamps. All Bungalows and Villas are equipped with solar lamps in the bedroom and bathroom and an electrical supply with 220V European plugs.
Time difference:
+1 hour during the summer timetable in France or 2 hours during the winter timetable in France.
The hotel:
Our water needs and its use were also carefully considered in the design. The showers and washbasins are equipped with mixer taps.
During the stay, we invite our guests to change towels when necessary, in order to reduce the use of environmentally harmful detergents. Wastewater is treated by septic tanks without the addition of chemicals or synthetic products.
Contact us – Request direct Availability
During a Riake Resort stay, every moment must be extraordinary. That's why a practical Whatsapp service has been set up to enable you to make any special requests or reservations in advance. This way, when you arrive, everything is ready as you requested!
GPS - Coordinates
Latitude: 16°51'46.8″S
Longitude: 49°57'07.4″E